CREATIVE IMPACT GROUP
YOUR TOTAL EVENT RESOURCE!
We specialize in creating memorable experiences and transforming communications and branding to achieve your event and marketing objectives.
We specialize in creating memorable experiences and transforming communications and branding to achieve your event and marketing objectives.
Creative Impact Group is a full service, live production company and comprehensive resource for meetings, events and tradeshows.  We are a SILENT SUPPORT team to event and meeting managers, VP's of marketing, human resource managers, and tradeshow managers.  No matter how large or small the project, our network of professionals is renowned for their attentive service, production expertise and ability to add impact to your message.  The programs we deliver are not cookie cutter.  Each and every project is custom designed to reach your goals.
Creative Impact Group is your full service global resource.  Since 1976, we have been a leading production company and supplier for events – NATIONWIDE.  Let let us provide the elements you need for a successful event.  Call us when you are planning a special event, hospitality event, customer event, corporate anniversary celebration, awards dinner, roast, meeting, product launch, tradeshow, sales meeting, team building activity, employee events, holiday party, press party and beyond!
Entertainment
creates a buzz!
Entertainment
creates a buzz!
Even with the best-planned events, something extra is sometimes needed to transform a good party into a great one.  Entertainment is the key.  Whether it is a musician playing favorite songs as guests arrive to a big name act backed by a full orchestra, Creative Impact Group has the range and depth of talent to suit your gathering.
We have an extensive talent roster giving you the ability to choose any type of entertainment you are looking for.  Whether your event is small or large or your budget is tight or extensive – we have the entertainment options you are looking for.
Tradeshows reinforce your brand!
Tradeshows reinforce your brand!
Make your booth stand out from the rest and put your product/service in the spotlight.  Our booth attractions will stop attendees in the aisle, reinforce branding, generate leads and make your booth memorable.
Events build lasting
relationships
Events build lasting
relationships
Creative Impact Group has made a name for itself among event planning companies in the Chicago area and across the country.  Whether you are treating your best clients to an exclusive evening on the town or inviting your employees and their families to a picnic, Creative Impact Group can supply all the ingredients for a successful event. 
Meetings engage attendees!
To engage your attendees and reinforce your meeting theme – call Creative Impact Group!  For memorable and productive meetings we are a top professional resource for guest speakers, registration, activities, decor, entertainment, destination management, off-site events and premiums and incentives.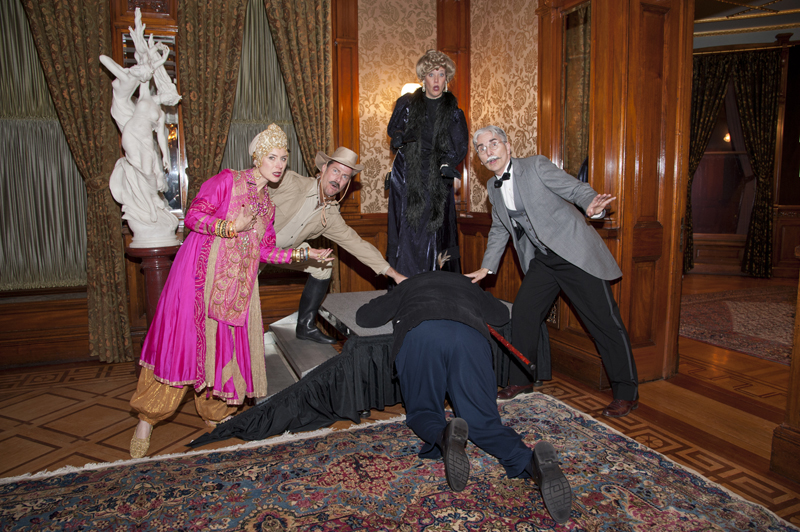 Together everyone achieves more!
Team building gets them out
of the office!
Capture the spirit of friendly competition.  Your staff works together to achieve greater results and create team spirit with cheers of encouragement.  Engaging, challenging, and fun, these light-hearted activities work well for a variety of groups.
Let us help you stimulate camaraderie, break down barriers, motivate participants, exercise communication skills, and relieve stress.
We recommend team building activities for sales meetings, kick off events, enhancing group dynamics,  pre- or post dinner entertainment or human resource events.
Some programs we have recently produced:
Scavenger Hunts
Custom Murder Mysteries
Escape Room Challenge
Culinary Challenges
Comedy & Improv
Corporate Game Show
"Build" for Charity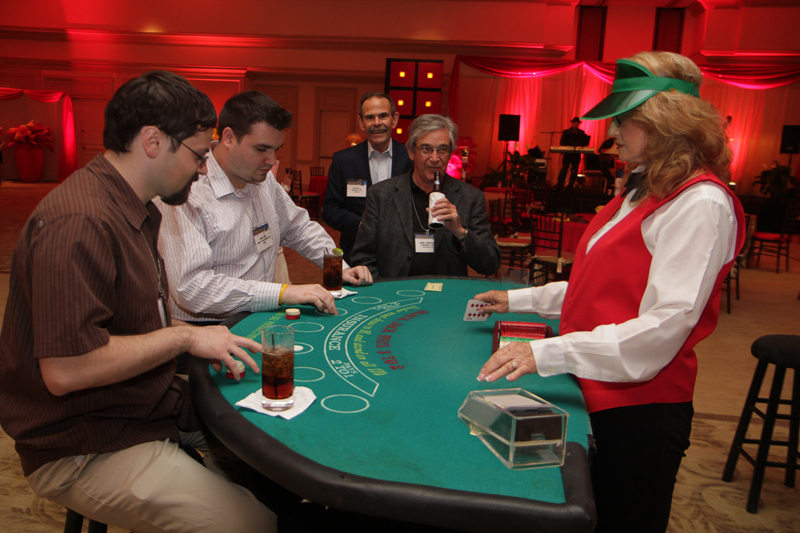 Touch their
hearts with
your Fundraiser!
Touch their
hearts with
your Fundraiser!
Touch their hearts – and open their wallets!  In a crowd of good causes, it's essential to differentiate your campaign and communicate your mission while, at the same time, making donors feel appreciated.  We can help put guests in a "giving mood." Characters can add interest to a silent auction while media –oriented installations can show the impact previous donations have made.
Professional Auctioneers
Silent Auctions
Bands
Casino Parties
Talent Showcase
Celebrity Shows
Golf Tournaments
Wine/Food Tastings
Fashion Shows & Retail Promotion
Fashion show production is perfect for a fundraiser, corporations, women's programs, and more.  All of our productions are custom designed to meet our clients' goals and budget.
Creative impact Group is an originator of the entertainment fashion show – complete with choreography, vocal, costumed characters and themed segments.  Bring a bit of Broadway to your event!  Our European style haute couture fashion shows feature the latest contemporary music and the newest fashion trends.  Everything custom designed for your group – we do it all.
Our fashion shows are always entertaining and they make excellent fundraisers.  Working closely with you we will select the stores and designers, our shows are turnkey.
Fashion Shows
Store Contests
Live Mannequins
Brand Theater message driven
performances!
Brand theater message driven
performances!
Performance can communicate.  Entertain while you inform. 
Brand Theater is custom live production which infuses trade shows, meetings, and special events with message driven performance.
Communicate your message in a catchy, memorable way.
Create excitement and buzz around a product or message.
Inspire and motivate your target audience while putting your brand in the spotlight.
Inform and educate while you entertain.

Request a call or email to start the discussion.